A fundamental element to being a professional Personal Trainer is having a data base of resistance exercises, e.g.: Deadlifts, bench press, assisted chin ups, plank etc
Additionally, and potentially more importantly, it's just as crucial to have as many progressions and regressions available for all resistance exercises (an exercise "Continuum") See below….
Glute Bridge                                     Swiss ball squat                               Box squat
Body weight Squat                          Barbell Squat                                  Body weight split squat
Barbell split squat                             Body weight single leg squat       Barbell single leg squat
This is just one side of the coin – what about your data base of stretching and mobility techniques?
Before you put together your stretching and mobility data base, understanding the benefits of client mobility is crucial. There are too many benefits to list, however there are two crucial benefits to client flexibility
Increased Performance
Injury prevention
Flexibility as a component of fitness is often overlooked. Adding a few token stretches at the end of a session may not provide much benefit for your clients, but educating your clients on the importance and benefits of stretching and mobility, then implementing this into a weekly plan for your client could be the difference between long term adherence toward their goal, or crashing and burning after 1 month of training. (Sound familiar!?)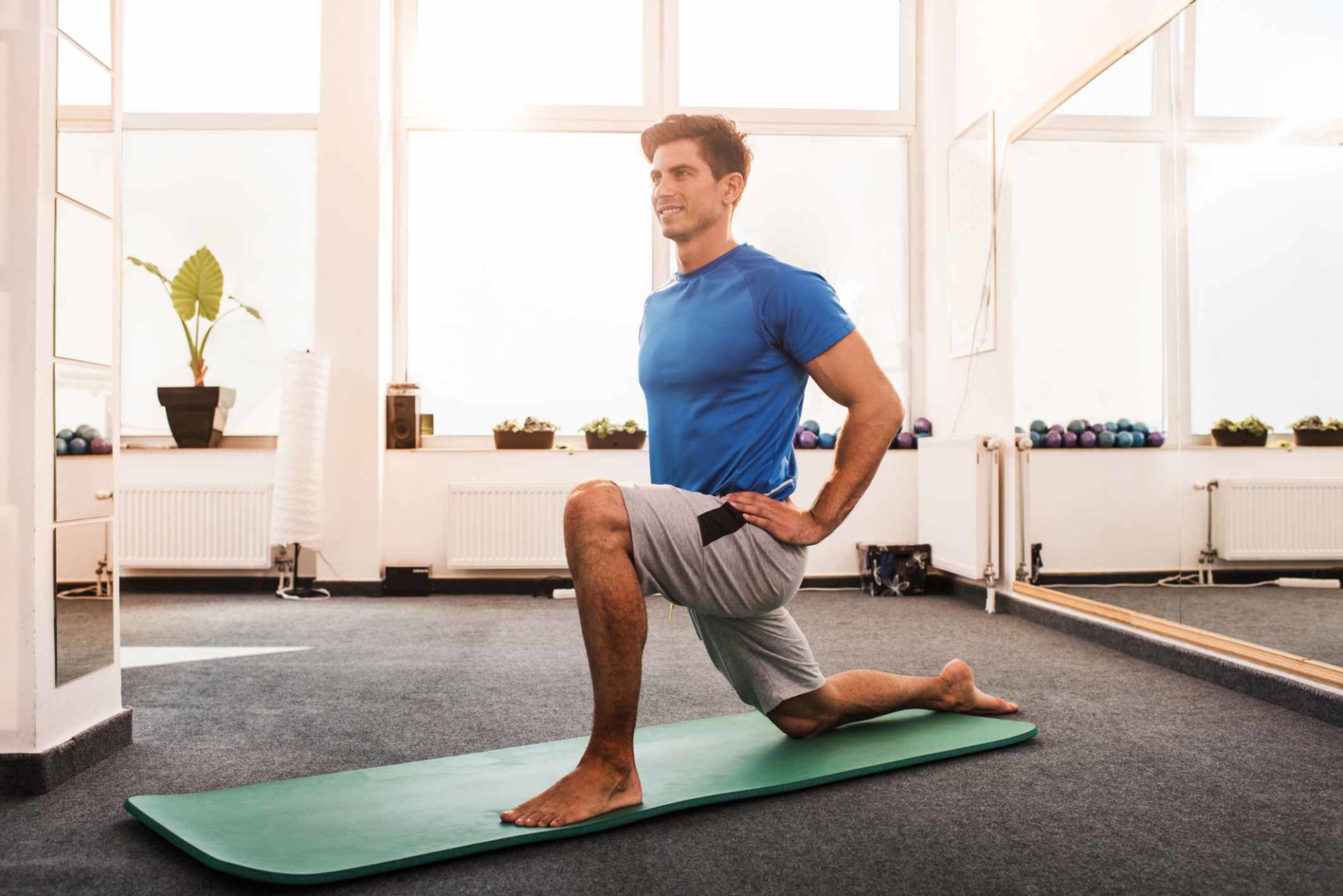 Here are some suggestions to begin your data base of effective stretches and mobility for your clients benefit.
Start with your major muscle groups or areas e.g., calves, hamstrings, quads, glutes etc.
Research multiple ways to stretch each area (not just one stretch per group in your data base)
Create a continuum of stretching: Yes, stretches just like resistance training have progressions and regressions
Have a list of "go to" tools to assist your clients in their stretching routine
Power bands
A Partner
Towel
Stretching bands
Foam rollers
Massage balls
A partner or Friend
Yoga blocks
Encourage clients to implement a stretching routine into their week. These can be performed daily or every couple of days
As a trainer, create a full 45 minute to 1-hour session plan based on mobility and stretching techniques. (Your clients will feel amazing after)
Research PNF (Proprioceptive Neuromuscular Facilitation) techniques
Here at AFA headquarters we are always encouraging students to have "additional strings to your bow". Maybe stretching and mobility will be that extra sting that will set you apart from the other trainers on the gym floor but ultimately prove incredibly beneficial for your client base.
Good luck!