The Studio HQ Hobart Looking for Personal Trainers
The Studio HQ are looking to hire personal trainers across their Hobart locations.
PT Opportunity at Fitwise Personal Training Caringbah
Fitwise Personal Training in Caringbah is looking for their next Personal Trainer. The opportunity is a full-time position.
Fitness First Barangaroo & Shelley Street Clubs Seeking PT's
Fitness First's Barangaroo and Shelley Street clubs in Sydney's CBD have positions available for new Personal Trainers. Both employed and franchised Personal Trainer models are available.
PT Positions at Fitness First The Zone Sydney CBD
Fitness First are currently looking for new Personal Trainers to join their team at The Zone club in Sydney's CBD. The role will involve taking both group fitness classes and 1 on 1 personal training.
Proactivity Looking for Fitness Professionals
Proactivity are Victoria's leading sport and wellbeing provider for schools, communities and corporate events. They are looking for new members to join their team of experienced sports, dance and fitness coaches.
PT's Wanted at Fitness First Indooroopilly
Fitness First Indooroopilly are looking to add new Level 1 Personal Trainers to their team. The position is a six-month part-time contract, with the opportunity for further work and development down the track.
Anytime Fitness Edgecliff Seeking Casual Personal Trainer
Anytime Fitness in Edgecliff is seeking a driven and energetic Personal Trainer/Small Group Trainer on a casual basis.
Personal Trainer Opportunity At Body Focus Beaumaris
Body Focus Personal Training in Beaumaris is currently looking for a qualified personal trainer to join their growing business.
Jetts Wallsend Looking for a Personal Trainer
The team at Jetts Wallsend are looking to add another Personal Trainer to their ranks. If you love people, health and fitness then they want to hear from you!
Melbourne Body Composition Analysis – Casual Positions Available
Melbourne Body Composition Analysis (MBCA) is looking for Casual Body Composition Analysts to join their growing team.
The role will see you conducting body composition analysis in a variety of different environments including gyms, sporting clubs, businesses and homes and providing detailed explanations of the results to individual clients.
Goodlife Active Careers Expo Brisbane
Goodlife are holding an Active Careers Expo at their Chermside club to give Personal Trainers an insight into a day in the life of a Goodlife Fitness Professional and an inside look at current job opportunities within the Goodlife family.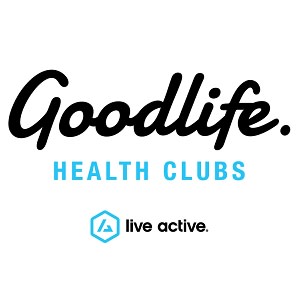 Part Time PT Position at Listen To Your Body Point Cook
An exciting opportunity is available for a new Personal Trainer to join the team at Listen To Your Body Point Cook. The position is a part time role, with approximately 10-20 hours a week.
PT Opportunities at Body Strong Gym Coburg
Body Strong have two exciting Personal Trainer opportunities at their gym in North Coburg.
ShapeUp Mums Melbourne Looking for Personal Trainers
ShapeUp Mums is a group exercise program designed specifically for mothers with infants and young children.
Currently located in Hawthorn, Richmond, Ascot Vale, South Melbourne, Glen Iris, Canterbury, Northcote, Malvern, South Caulfield and Mordialloc, they are looking for experienced trainers to join their team.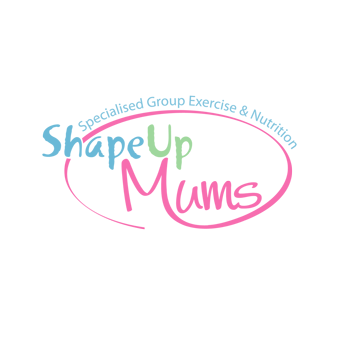 My Fitness Club Sippy Downs Looking for PT
My Fitness Club Sippy Downs is a family owned Fitness Centre on the beautiful Sunshine Coast near Maroochydore.
They are looking for an enthusiastic and positive thinking Personal Trainer to join their team.
Personal Trainers Wanted at Goodlife Sandringham
Goodlife Sandringham are looking to add a few more trainers to their current team. They are looking for trainers who are passionate about meeting members, creating relationships and helping clients to achieve their goals.
No experience is necessary, just a great attitude and a willingness to learn.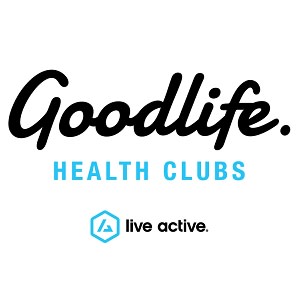 Fitness First Sydney CBD Clubs Looking for Personal Trainers
Fitness First have Personal Trainer positions available at a number of locations in Sydney's CBD, including their Shelley St, Barangaroo and Bond St clubs.
PT Position at South Pacific Health Clubs Chadstone
South Pacific Health Clubs have some openings in their Personal Training team at their Chadstone location. They are looking for trainers to be employed on both a part-time and contract basis.
Personal Trainer Wanted at EPM Kilsyth
Evolve Performance Method (EPM) are looking for a freshly qualified trainer to join their growing team. Based out of Spartan's gym in Kilsyth, their core focus is on helping their clients understand and empower themselves through scientifically backed fitness systems.
If you've got a strong work ethic, love to learn, and are looking for someone to show you the deep in's and out's of the fitness industry, apply now!
Coaching Position at Pineapple Fitness Newcastle
Pineapple Fitness are looking for a personal trainer/coach to take sessions in a group environment and deliver one to one personal training.
The role will see you working closely with the owners to ensure the member experience is 5 Star, as well as helping to develop and grow the business through outstanding customer service.