PT Opportunities at Body Strong Gym Coburg
Body Strong have two exciting Personal Trainer opportunities at their gym in North Coburg.
ShapeUp Mums Melbourne Looking for Personal Trainers
ShapeUp Mums is a group exercise program designed specifically for mothers with infants and young children.
Currently located in Hawthorn, Richmond, Ascot Vale, South Melbourne, Glen Iris, Canterbury, Northcote, Malvern, South Caulfield and Mordialloc, they are looking for experienced trainers to join their team.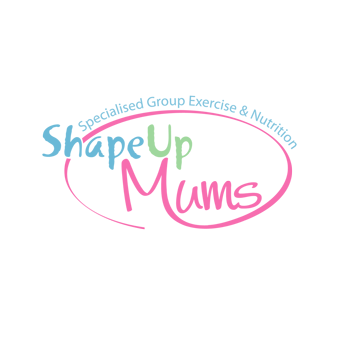 My Fitness Club Sippy Downs Looking for PT
My Fitness Club Sippy Downs is a family owned Fitness Centre on the beautiful Sunshine Coast near Maroochydore.
They are looking for an enthusiastic and positive thinking Personal Trainer to join their team.
Personal Trainers Wanted at Goodlife Sandringham
Goodlife Sandringham are looking to add a few more trainers to their current team. They are looking for trainers who are passionate about meeting members, creating relationships and helping clients to achieve their goals.
No experience is necessary, just a great attitude and a willingness to learn.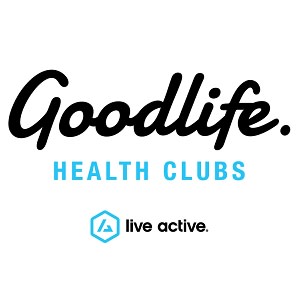 Fitness First Sydney CBD Clubs Looking for Personal Trainers
Fitness First have Personal Trainer positions available at a number of locations in Sydney's CBD, including their Shelley St, Barangaroo and Bond St clubs.
PT Position at South Pacific Health Clubs Chadstone
South Pacific Health Clubs have some openings in their Personal Training team at their Chadstone location. They are looking for trainers to be employed on both a part-time and contract basis.
Personal Trainer Wanted at EPM Kilsyth
Evolve Performance Method (EPM) are looking for a freshly qualified trainer to join their growing team. Based out of Spartan's gym in Kilsyth, their core focus is on helping their clients understand and empower themselves through scientifically backed fitness systems.
If you've got a strong work ethic, love to learn, and are looking for someone to show you the deep in's and out's of the fitness industry, apply now!
Coaching Position at Pineapple Fitness Newcastle
Pineapple Fitness are looking for a personal trainer/coach to take sessions in a group environment and deliver one to one personal training.
The role will see you working closely with the owners to ensure the member experience is 5 Star, as well as helping to develop and grow the business through outstanding customer service.
Personal Trainer/Fitness Coach – F45 Bayside
The team at F45 Bayside (Sandringham/Highett & Chelsea) are looking for exceptional, dedicated and passionate Trainers/Group Instructors.
They are looking for someone to deliver high energy sessions, with a big focus on coaching and technique.
PT's Wanted at Peak Physique
A position for a Personal Trainer is now available with Peak Physique Health Management and Personal Training.
They are based within the Health Club at Kooyong Lawn Tennis Club.
Parkinson City Health Club Looking for PTs
Parkinson City Health Club are looking for professional PT's to work at their brand new and rapidly growing club.
They are looking for someone who is friendly, has great personal and communication skills and who will conduct one on one and group personal training sessions.
Personal Trainer Opportunities at Body Fit Training Montmorency
Body Fit Training are on the lookout for exceptional Personal Trainers to join their growing team at their soon to be opened studio in Montmorency.
The role is a group trainer, casual position, with the potential of full time employment.
Quany's Gym Woolloongabba Looking for Trainers
Quany's, a locally owned gym based in East Brisbane, are on the lookout for 2-3 new Personal Trainers.
They offer a sub-contract agreement, with the opportunity to train both internal members through new member leads we supply, and external clients.
PT Position Available at Goodlife Carnegie
Goodlife Carnegie are looking for an ambitious Personal Trainer to take over an existing contract and join their highly motivated and successful team.
No experience is required – they will give you all the support you need to become the best Trainer you can be.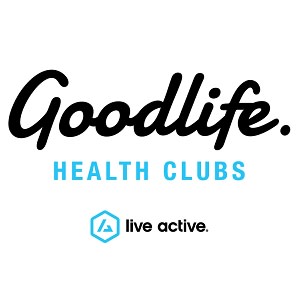 Personal Trainers Wanted at 24 Fit Club Regents Park
24 Fit Club are looking for a passionate and professional personal trainer to join their team in Regents Park, NSW.
PT experience desirable but not essential.
Fitness First Lutwyche Looking for PT
Fitness First Lutwyche are looking to add another Personal Trainer to their team.
If you have completed your Certificate III and IV in Fitness and are passionate about changing the lives of others, apply for one or their Personal Trainer opportunities now!
Placement Positions Available At Active Monash
24/06/19
Active Monash has job placement opportunities available for AFA students currently completing either the Certificate III in Fitness or Certificate IV in Fitness, or both.
This could prove to be a direct opportunity to be employed as a casual Personal Trainer with Active Monash.
PT Opportunities With Crunch Fitness In Vic & NSW
20/06/19
Crunch Fitness is looking for Personal Trainers to fill vacant roles at their gyms across Victoria and NSW.
Group Outdoor Fitness Business For Sale
19/06/19
This great business opportunity allows you the freedom and flexibility to create a lifestyle for yourself.
Walk right in and generate an income immediately!
Stretch Studio Seeking Personal Trainers
18/06/19
Stretch Studio in Toorak is seeking 1-2 people with a personal training qualification and experience to work casually at their gym, where they provide 1-on-1 assisted stretching.