With nearly 30 years of industry experience, the Australian Fitness Academy has established an extensive network of partners and members.
The relationships we have created ensure we bridge the gap between education and industry and provide our students with the best opportunity to learn and succeed.
Our strong network of fitness partners not only assist in supporting our students throughout their learning journey, but also provide a connection to the industry for employment upon graduating.
Each of our industry partners are well-established businesses and fitness professionals who have years of experience, and like us, want to help educate and support the next generation of Personal Trainers.
Our broad-ranging network includes some of the biggest fitness clubs in Australia, smaller boutique PT studios, community health centres, outdoor and mobile training businesses, franchises and business support services.
Study to become a Personal Trainer with the Australian Fitness Academy and we'll connect you to all of these partners to ensure you have the resources to create a successful career!
Industry Partners
Goodlife Health Clubs
"Goodlife is here to help AFA students with your Personal Trainer experience as you complete your Certificate III & IV. Our Fitness teams are renowned for their energy, effort and enthusiasm, client care and delivering great health and fitness results.
We are pleased to be able to provide opportunities to kickstart your Personal Training career & to be part of our Group Fitness Instructor team across a large number of clubs throughout Queensland, South Australia, Victoria & Western Australia in CBD, suburban and regional areas."
– Jody Hutchinson | Regional Fitness Director | Goodlife Health Clubs
FITNESS FIRST AUSTRALIA
"Fitness First Australia is excited to offer AFA students and graduates the opportunity to start their career in the fitness industry. We provide a dynamic, state of the art working environment for Certificate IV-qualified, passionate trainers who are determined to carve out a long term career in the fitness industry.
With a variety of options to get you started, we will provide you with the support & development needed to turn your love of fitness into a career."
– James Campbell | Regional Personal Trainer Manager | Fitness First Australia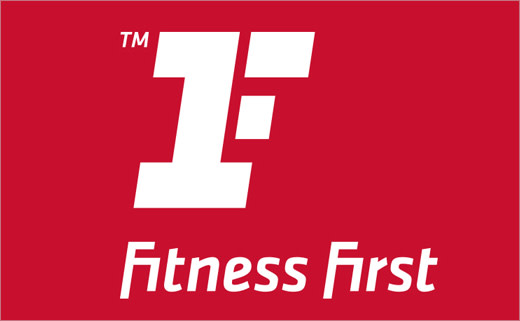 Zap Fitness
"Zap Fitness offers great employment pathways and opportunities for AFA students to take the next step in their fitness careers. As one of Australia's fastest-growing health & fitness networks, we now have over 55 clubs across Victoria, South Australia and Tasmania and offer a diverse working environment for Personal Trainers.
Our dedicated Fitness Managers will guide you all the way from the classroom into a 5-star business, helping you to earn your goal salary. We are always on the lookout for driven individuals who are motivated towards making a positive influence in the world. We will teach you the rest and guide you to unlocking your full potential to thrive in the fitness industry."
– Amir Samuel | National Fitness Manager | Zap Fitness
Snap Fitness
"The reason we align with the AFA as an industry partner is because of the value we get in their Work Experience Placement Program.
When hiring a Personal Trainer, we look for candidates who know their way around the gym and are not afraid to engage with our members. All students are required to partake in a significant amount of work experience to be signed off, which in my opinion is how it should be with all RTO's.
The amount of valuable experience these students receive in the 'real-life' scenario in our gyms takes them leaps and bounds in front of others, and for us, this allows the opportunity to have another friendly helpful face around for our members, and acts as an indirect interview for future employment opportunities."
– Simon Bond | National Fitness Director | TBH Group (Snap Fitness)
Get Going PT
"At Get Going, we see great value in partnering with AFA to help student/graduates with their pathway into a fitness career. A lot of trainers upon finishing their fitness certificates jump straight into the first thing that comes their way, but we recommend to try as many opportunities as possible. This is the value of work experience, as it provides you with an opportunity to gain clarity on the areas you enjoy and want to further develop.
Throughout your journey in health and fitness, there will be lots of distractions, hic-ups, setbacks and certainly times where you may feel like giving up, but it's important to remember why you started this journey in the first place."
– Ethan Fleming | Founder & Managing Director | Get Going PT
AFL Sportsready
"AFL SportsReady's Athlete & Sports Education Department has partnered with the Australian Fitness Academy (AFA) for the delivery of Certificate III & IV in Fitness to AFL/AFLW players.
AFA's programs were identified by AFL SportsReady's Athlete & Sports Education Department as the best quality fitness education program for AFL/AFLW Players."
– Matthew Scholes | Director of Education/Head of AFL Programs, Athlete & Sports Education Department | AFL Sportsready
KIXXFIT
"KIXXFIT is thrilled to be partnering with the Australian Fitness Academy to help provide genuine outcomes for trainers as they start their health and fitness careers. The AFA is recognised nationally for delivering high-quality education and high-calibre graduates, which aligns perfectly with the kinds of coaches who would benefit most from KIXXFIT.
We are a platform which provides ambitious and entrepreneurial health and fitness professionals with the tools and support they need to grow and thrive online. Coaches can set up their digital services in minutes, expand their revenue streams with access to a new pool of potential clients and can market themselves through a range of opportunities."
– Lorena Sumich | CEO & Founder | KIXXFIT
Click here to find out more about our partnership with KIXXFIT
Be Fit Food
"At Be Fit Food, we are all about maintaining the highest standards and providing excellent customer service. We highly recommend Australian Fitness Academy to anyone interested in expanding their interest in nutrition to include a career in the fitness industry. We know that AFA's standards align with the experience we provide to our clients of Be Fit Food."
– Kate Save | CEO & Founder | BeFitFood
INDUSTRY REGISTRATION
We definitely recommend that you register yourself with one of the fitness industry bodies. The idea behind this is that you receive the following benefits:
registration for fitness professionals and businesses
code of practice for professionals and businesses
insurance
Advocacy and representation to assist with Government and legislation impacting on the fitness industry
There are several industry bodies within the fitness space, so we recommend doing your research on each organisation and choosing whichever best meets your needs as a fitness professional or business.
Here is a list of the three main industry organisations below.
AUSactive
Formerly known as Fitness Australia, AUSactive is a not-for-profit industry association that exists to professionalise the exercise & active health industry through engaging in partnerships, advocacy, delivering education, quality and accreditation.
FITREC
FITREC is a modern recognition and support service for fitness professionals, whose key role is to provide a platform for qualified fitness professionals to easily communicate their education, experience, background and references.
PHYSICAL ACTIVITY AUSTRALIA
Physical Activity Australia has been registering exercise professionals for over 30 years and is dedicated to advocacy, supporting people to be more active and representing fitness professionals.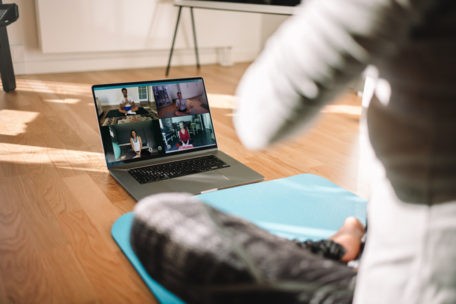 Healthy People
Access to Healthy People provides the ability to create an online profile that is accessible by employers and connects you with a community of fitness specialists. You can then be notified about available jobs that interest you as soon as they arise and more.
Sportspeople
Sportspeople is regarded as Australia's most comprehensive and successful online job board for vacancies in sport, fitness, aquatic, coaching, venues, events, leisure and lifestyle. The Australian Fitness Academy has a job board with Sportspeople, so that our students can gain access to the latest in career and job opportunities. Click here to see what jobs are currently available in the fitness industry.
International Recognition
The International Confederation of Registers for Exercise Professionals (ICREPs) is an international partnership between registration bodies around the world that register exercise professionals. Fitness Australia is part of this international partnership. Current members of ICREPs include New Zealand, Australia, USA, Canada, UK, Ireland, South Africa and the UAE, and collectively they have over 60,000 exercise professionals registered. Australian Fitness Academy courses meet the standards required by ICREPS. For more information visit the ICREPs website.
AFA is proud to support the START Foundation
START foundation empowers amputees in life throaugh sport by providing grants to purchase sports prosthesis or adaptive sports equipment to help them achieve their sporting dreams.
It was established in 2013 through the inspiring story of Kerryn Harvey, who became an amputee following a cycling accident. Kerryn went on to complete the Certificate III & IV in Fitness at the Australian Fitness Academy in 2014 and through her personal experience, the concept of START foundation was created.
START foundation is proud of the impact it has on the lives of amputees and the communities around them and believes sport can play a very important role in rehabilitation and more importantly, can provide opportunities for amputees to achieve their full potential in life.