A bit over your Spotify playlist? Don't have time to read a book? Not up to watching video content on your phone? Enter the world of podcasts.
Podcasts have become an incredibly popular media platform, and for good reason. On the train to work, driving home in the afternoon, sitting at your desk, evening walks, long road trips – we all have a fair amount of spare time that we could be putting to good use. Health and fitness podcasts can be an awesome way to take in some great advice and learn a thing or two about pretty much any topic of your choice. The best thing about podcasts is that you can listen to them hands free, so they are the perfect multitasking media.
Looking for a guide on how to run your first marathon? There's a podcast for that. Wanting some tips on how to effectively build lean muscle mass? There's a podcast for that. Looking for nutritional advice on how to best fuel your body for exercise? You guessed it, there's a podcast for that too. The tricky part is finding which podcasts are worth your time. This is where we come in – check out our list of some of the best health and fitness podcasts that are available to download at the moment:
Trained by Nike:
There's not many areas of health and fitness that Nike don't excel at, and this is no exception. The Nike Trained podcast explores the cutting-edge of holistic fitness to help make you a better trainer and athlete. Listen to conversations with industry experts and discover the latest innovations, insights, and trends making the biggest impact on the training world. Special guests that feature in episodes include LeBron James, Sara Sigmundsdottir, Rory McIlroy, and many world-renowned doctors. Whatever area of health and fitness you're into, this podcast has an episode for you.
Hurdle:
In each episode of the Hurdle podcast, host Emily Abbate chats with someone who has overcome an obstacle or tough times by incorporating wellness into their lives. Everyone experiences hurdles in their fitness journeys and lives in general, so it's a great listen if you are feeling stuck in your fitness routine or feel unmotivated to pick your routine back up.
The Jillian Michaels Show:
Jillian Michaels is a household name in the fitness industry and a renowned life coach. Her podcast is an entertaining, inspirational, informative show that gives you tools to find health and happiness in all areas of your life. She tackles a wide range of topics, from wellness hacks and body image to the keto diet and finding the right trainer, and isn't afraid to give her opinion.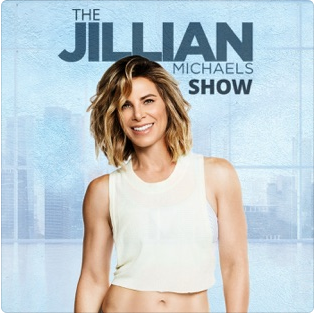 Food For Fitness:
Sports nutritionist and fat loss coach Scott Baptie is the host of the Food For Fitness podcast. He shares his nutrition, fitness, lifestyle, cooking and healthy living strategies. Whether your goal is to improve body composition, lose fat, build muscle, develop sports performance or simply to learn how to eat healthier, you'll love this Podcast! The good thing about Scott's approach is that it's not about exclusion or deprivation, but about eating better through learning handy techniques and cooking tips.
Another Mother Runner:
Are you a mum? And a runner? If yes, you'll love this podcast. Host Sarah Bowen Shea, a mum of three and veteran of 14 marathons, is joined by a number of different co-hosts and often a guest expert to discuss topics. Training, nutrition, motivation, mental toughness – Sarah and her guests cover it all. This witty, conversational podcast also makes for a great running partner.
Podrunner:
Its classification as a podcast may be a little sketchy, but nonetheless, Podrunner is definitely worth a download. This podcast provides nonstop, one-hour, high-energy workout music mixes to help you groove while you move. Podrunner's fixed-tempo and interval exercise mixes are perfect for power walking, jogging, running, spinning, elliptical, aerobics, and many other tempo-based forms of exercise. Sometimes music is the only thing you need to help you get through your workout and this will definitely serve you well.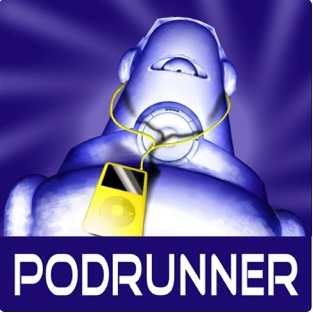 Ben Greenfield Fitness:
As a coach, author, speaker, ex-bodybuilder, and Ironman Triathlete, Ben Greenfield certainly knows his stuff. This podcast is one for those with intermediate to advanced health and fitness knowledge, as it can get pretty technical. Greenfield offers wellness information you won't find everywhere else, and if you're into natural remedies and functional fitness, this one's for you.
Shrugged Collective:
Shrugged Collective is a network of fitness, health and performance shows that help people achieve their physical and mental health goals. It's a combination of different segments such as Barbell Shrugged, The Strong Coach, and Real Chalk, which all cover different aspects of health and fitness. This one's dedicated to the CrossFit lovers out there, but can equally be enjoyed by those who love strength training and hearing from elite athletes.
The Dumbbells:
If you're looking for a more light-hearted fitness podcast, comedians and hosts of The Dumbbells Eugene Cordero and Ryan Stanger will be sure to provide you with a good laugh. They manage to be both entertaining and motivating at the same time, delivering useful information without sacrificing their fun tone.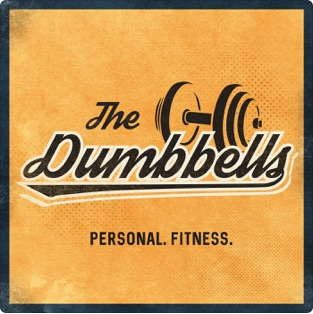 Mind Pump:
Hosted by Sal Di Stefano, Adam Schafer, and Justin Andrews, this podcast reveals the "raw truth" about fitness. The guys break down commonly held misconceptions and share their industry knowledge as trainers, coaches, and gym managers, all with a side of humour. They have a real 'keep it real' approach to the industry and discuss topics like how to "bulk on a budget," how to train according to your goals, and how to lose fat. If you enjoy a more conversational type of podcast rather than interview style, you should enjoy this one.
Found My Fitness:
A very scientific podcast, Found My Fitness is about promoting strategies to increase health span, well-being, cognitive and physical performance through deeper understandings of biology. With a PhD in biomedical science, host Rhonda Patrick aims to challenge the status quo while promoting well-being by using cold hard science. She interviews other experts on topics like depression, seasonal eating, and chronic stress. If you're interested in the scientific links between diet and health, tune in!
Sleep With Me:
Insomnia? Mind racing at night? Worries keeping you up? Worry no more and download this podcast. Host Drew Ackerman tells long, meandering stories that are funny and interesting, but designed to lull you to sleep. Tune in for a bedtime story that lets you forget your problems and progressively gets more boring until you fall to sleep.