As a fitness course provider, it is vital that we are keeping up to date with the latest industry trends. One of the more popular trends over the last decade has been the introduction of suspension training. Suspension training is considered a resistance based training method involving a system of ropes, straps and handles to allow the user to work against their own bodyweight.
Some of the brands associated to suspension training devices include TRX and CrankIt, both of which have their own advantages and disadvantages. In my experience, both devices work well and will be more than capable of providing clients with an engaging, enjoyable, yet challenging training session.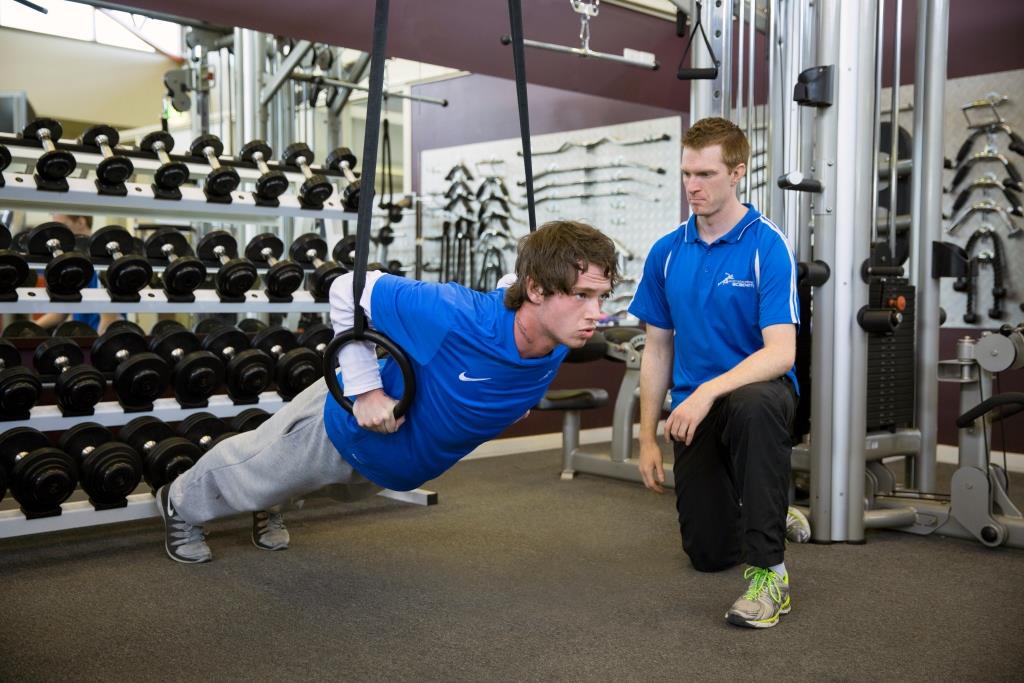 From the Personal Trainer point of view, one of the great advantages of utilising suspension training devices is that they are a portable piece of equipment which can be adapted to almost all training scenarios. If you are a PT who works within the gym environment you can quite easily anchor them from many exercise machines. In addition to this, if you are a PT who works outdoors they have the flexibility of being able to be anchored from trees, playground equipment, light poles or goal posts. Essentially wherever you run your sessions, there will no doubt be an option available to utilise suspension training methods. Beyond this, suspension training methods also allow the Personal Trainer to program for many different forms of basic resistance exercises including; squats, push ups, pull ups,  and the plank as well as more complex movements such as squats jumps, lunge jumps, the pike and the standing dive just to name a few. If you're looking to include some cardiovascular exercises into the program then the suspension training device can also help with exercises such as sprinters and mountain climbers. All in all suspension training should be considered is an excellent, versatile tool for all Personal Trainers.
From the clients point of view this training method has many advantages. One of these advantages is the development of functional strength. Functional strength, is that considered to be important to activities of daily life and is best demonstrated in suspension training through the ability to move in multiple planes. As human beings we are not robots, we do not only move forwards and backwards, we also have the capacity to move side to side and rotate. Suspension training exercises allow you to move through each of these phases individually and in some cases more than one plane at a time. Look up the rotational pull! Another advantage includes greater amounts of core activation and stability due to the fact that these exercises are unsupported and the core muscles need to be activated to protect the lower back. This increased activation of stabiliser muscles around the core as well as at other joints such as the shoulder and hip may also assist with the prevention of injury.
On the negative side, suspension training exercises, due to their unsupported nature can be quite complex and not always the first choice for beginners to resistance training. The following considerations should be made when working with suspension training devices. These include; breathing, tension in the straps and positioning of the body. Clients are encouraged to focus on breathing technique during each exercise. It is recommended that the client breathe in through the nose during the relaxation phase and breath out through the mouth on the exertion phase. Tension should be maintained in the straps at all times throughout the exercise to avoid injury and the client should look to avoid rounding of the lower back and hunching of the shoulders at all times.
Suspension training opens up a huge array of exercises and uses to a personal trainer. If you'd like to know more, we offer both an online and face-to-face course on the subject, aptly named Suspension Training for Personal Trainers. You can find out more by visiting our workshops page.