Boxing is a combat sport that has been practiced since before the time of ancient Greece and the original Olympics. And while there aren't too many out there that are keen on getting in the ring, there are lots that love to include boxing as part of their exercise routine. Boxing for fitness has become an incredibly popular form of activity, and for good reason!
Practicing the sport is not only a great way to improve your physical fitness but also a fun way to challenge your mind and body.
Here's five reasons you should start boxing for fitness!
Strength & Conditioning
Boxing is a two-for-one cardio and strength workout, making it a great way to improve overall fitness. It will get your heart pounding, sweat flowing, and muscles working. The sport is a form of high intensity interval training and can push your body to repeatedly sustain intense bouts of activity. It's also not just an upper body workout – a good punch involves the lower body pushing against the ground and the coordination of the rest of the body to deliver power and explosiveness.
Burn Bulk Calories
The high intensity, demanding nature of a boxing workout means you can burn some serious calories in a relatively short period of time. Classes can involve punching, holding the pads, skipping and circuit training, so you'll definitely be feeling it at the end of your session!
Research suggests that you can burn 800 calories over an hour in the ring – making it the most effective sport for weight loss.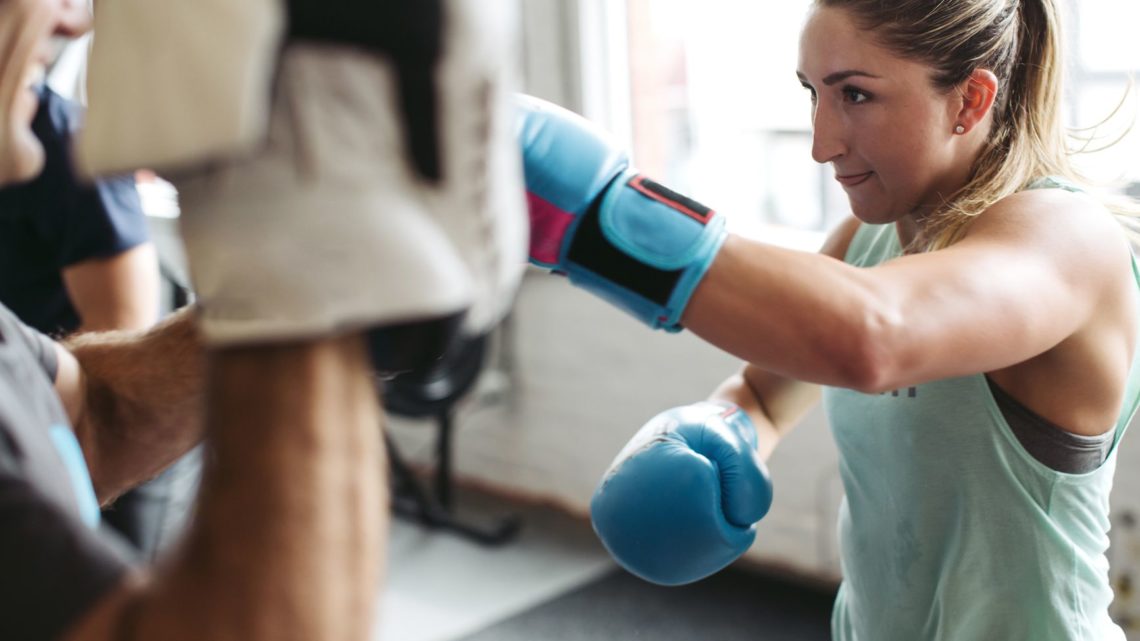 Improves Balance & Coordination
Hand-eye coordination is key for boxing. For those who have boxed before, you'll know that feeling after your first session of being the most uncoordinated person on the planet! To box, you need to coordinate both hands and feet in explosive, powerful movements while at all times staying balanced. Boxing consistently will help you build these elements, and you'll notice the impact improved balance and coordination has on other aspects of your training.
Helps Relieve Stress
If you ever feel like you need to blow off some steam and let your stress out in a healthy way, boxing could be your new sport! It's a cathartic exercise that helps reorientate negative stress into a positive outlet leading to reduced tension and better sleep. Many studies have proven that boxing has the ability to positively impact stress levels by releasing aggression in a controlled environment.
It's a Fun Way to Workout
Doing the same cardio workouts can get repetitive and, over time, can become boring. The great thing about boxing is that it keeps you on your toes and there's a skill element involved. Compared to running on the treadmill, boxing will keep you mentally stimulated and can be a whole lot of fun. It can be done just about anyway, you can do it with a friend or family member, and there's endless ways to structure your boxing workout!