There's a common question when it comes to achieving our fitness goals – how hard should we work when we exercise? And second, what will we get from working that hard?
The intensity at which we exercise will bring about different results, and we should plan that around what health and fitness goals we're looking to achieve.
For example, High Intensity Interval Training, also know as HIIT, will often lead to burning calories quicker and assist with rapid fat loss. On the other hand, low intensity training can result in improved cardiovascular health, as well as weight loss, but over a more extended period of time.
What's important to note is the recommendation for your age group as set out by Australian Government Department of Health, which sates:
Adults should do 2.5 to 5 hours of moderate intensity physical activity OR 1.25 to 2.5 hours of vigorous (high) intensity physical activity most days, if not every day of the week.
Children should do at least 60 minutes total of moderate to vigorous intensity physical activity every day of the week.
Older adults aged 65 years and over should do at least 20 minutes of moderate intensity physical activity on most, if not all, days of the week.
As this is a guide only, it merely sets out the minimum recommendations of the physical activity we should all be doing – we can of course set up our own routine that exceeds this.
So why does the government recommend this amount of moderate and vigorous (high) intensity exercise? Let's find out the differences and benefits of each.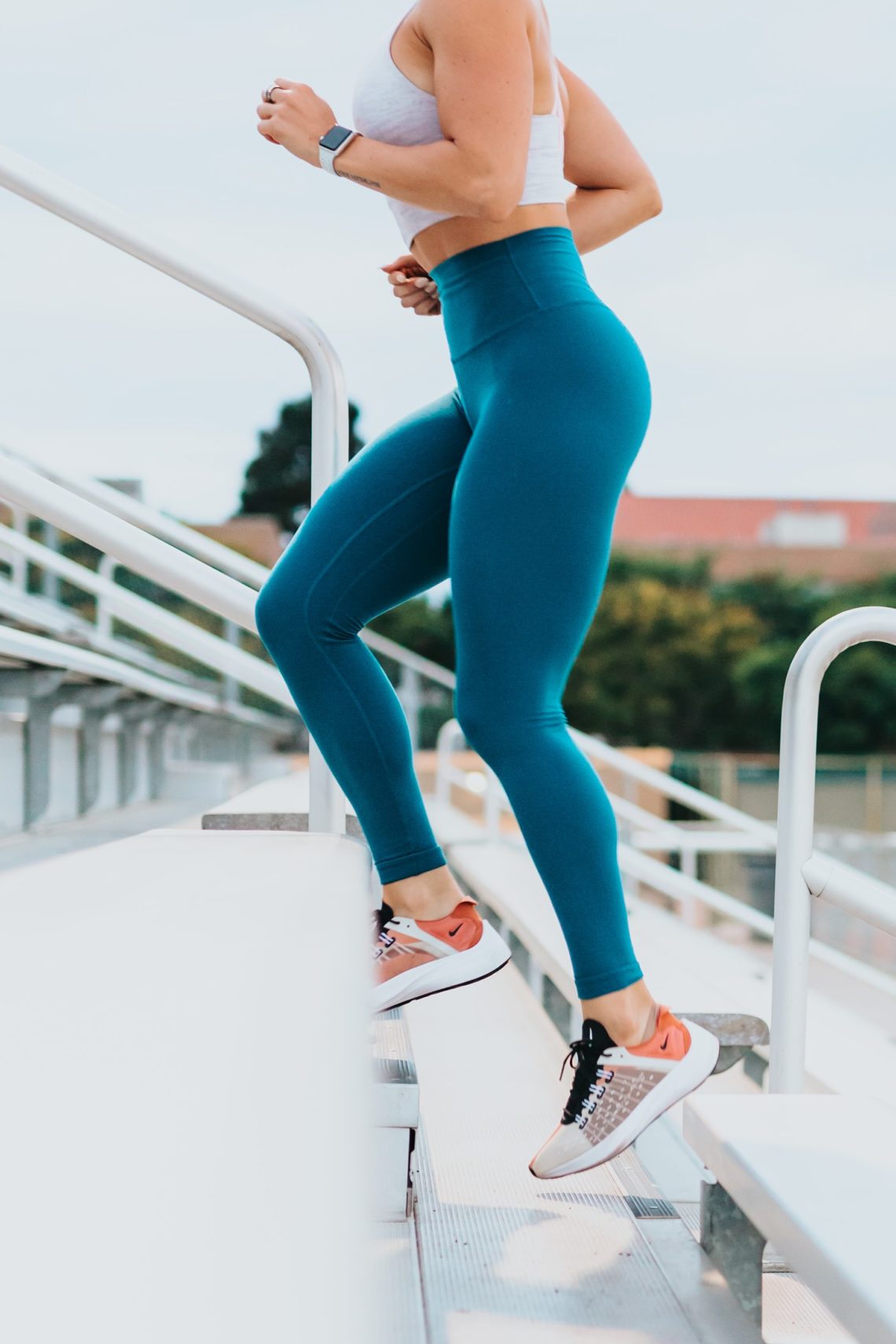 High Intensity Exercise:
This type of physical activity is often completed where we're working at 75-95% of our maximum heart rate. It means that we're blowing hard, and it's not for everyone, particularly for those who have any pre-existing heart conditions.
The major benefit is that we can burn more calories quicker, typically in half the time as it would take with low-intensity exercise.
Other benefits, according to Myzone, include greater aerobic capacity and increased anaerobic threshold, whilst Insider suggests we can build muscular endurance and improve both blood and oxygen flow.
Examples of high intensity exercise include:
HIIT/Circuit training
Jogging/Sprinting
Plyometric training (such as squat/box jumps, burpees, lunges, etc)
Boxing/MMA
Speed Swimming/Skiing
Low or Moderate Intensity Exercises:
This type of physical activity is typically done at around 40-50% of our maximum heart rate, and has a much lower impact on our joints. We shouldn't necessarily need rest during these sessions and can usually sustain the exercise for prolonged periods of time.
Low intensity exercise is often best when we're looking to achieve major lifestyle changes and improve our overall health. It's usually the first place we start when introducing ourselves to fitness and/or looking to achieve long-term weight loss goals.
According to fitness app Sweat, we can also generate a rush of endorphins (chemicals that make us feel good), reduce stiffness and pain throughout our bodies and help prevent major health concerns such as high blood pressure, diabetes and heart disease.
Examples of low intensity exercise include:
Walking
Casual Swimming
Yoga/Pilates
Recreational activities such as Golf and Fishing
Incidental exercises such as walking up stairs and gardening
In reality, most people typically exercise at the intensity that they enjoy the most and which generates real results for them. It could even be a combination of both, particularly because low intensity exercises can often be turned into high intensity exercises by increasing the speed or volume at which we're training.
As long as we're meeting the Australian Government's recommended physical activity guidelines, it doesn't necessarily matter at which intensity we're training – but it is important to know what each level of intensity involves and how it could help us better achieve our health and fitness goals.