Training clients at the park can be a fun and effective way to get fit, especially when the weather is nice. In this blog, we'll cover everything you need to know about training clients at the park, from the benefits of outdoor workouts to the equipment you'll need.
Benefits of outdoor training
Training clients at the park provides a range of benefits that can help improve overall fitness and wellbeing. Here are some of the key benefits of training clients at the park:
Fresh air and sunshine: Exercising outdoors can help improve mood and boost energy levels. Plus, exposure to sunshine can increase vitamin D levels, which is essential for strong bones and a healthy immune system.
Low cost: Outdoor exercise is usually free, as you don't need any expensive equipment or gym memberships.
Increased challenge: Training at the park provides an opportunity to add variety and challenge to your client's workout routine. For example, running or walking on uneven terrain or using park equipment like monkey bars or a climbing wall can help to increase the challenge and improve balance and coordination.
Socialisation: Training clients at the park can provide an opportunity for socialisation and community building. Encouraging your clients to invite a friend or family member to join them for a workout can help them feel more connected and motivated.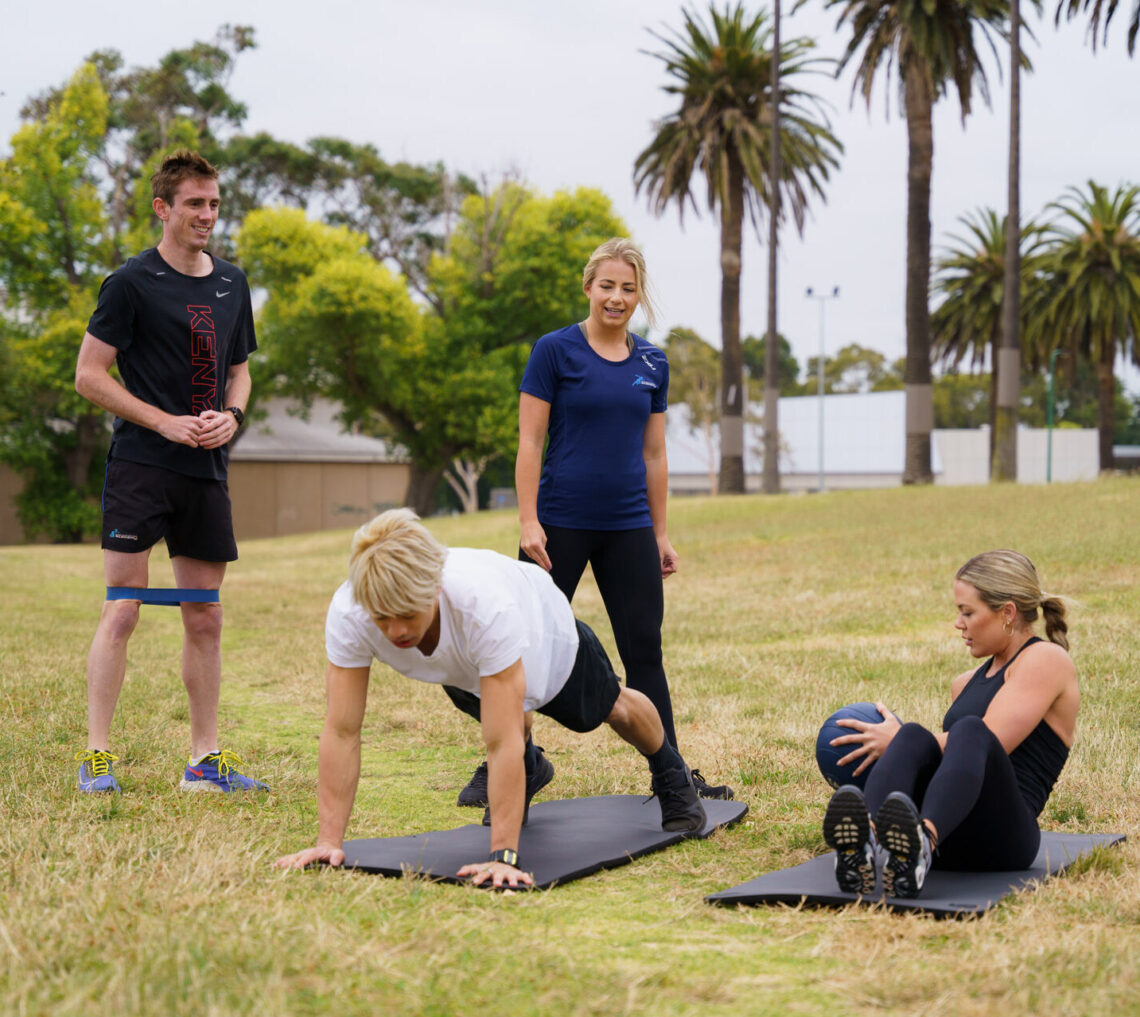 Equipment You'll Need
When training clients at the park, it's important to bring the right equipment to ensure a safe and effective workout. Here's a list of equipment you may want to consider bringing: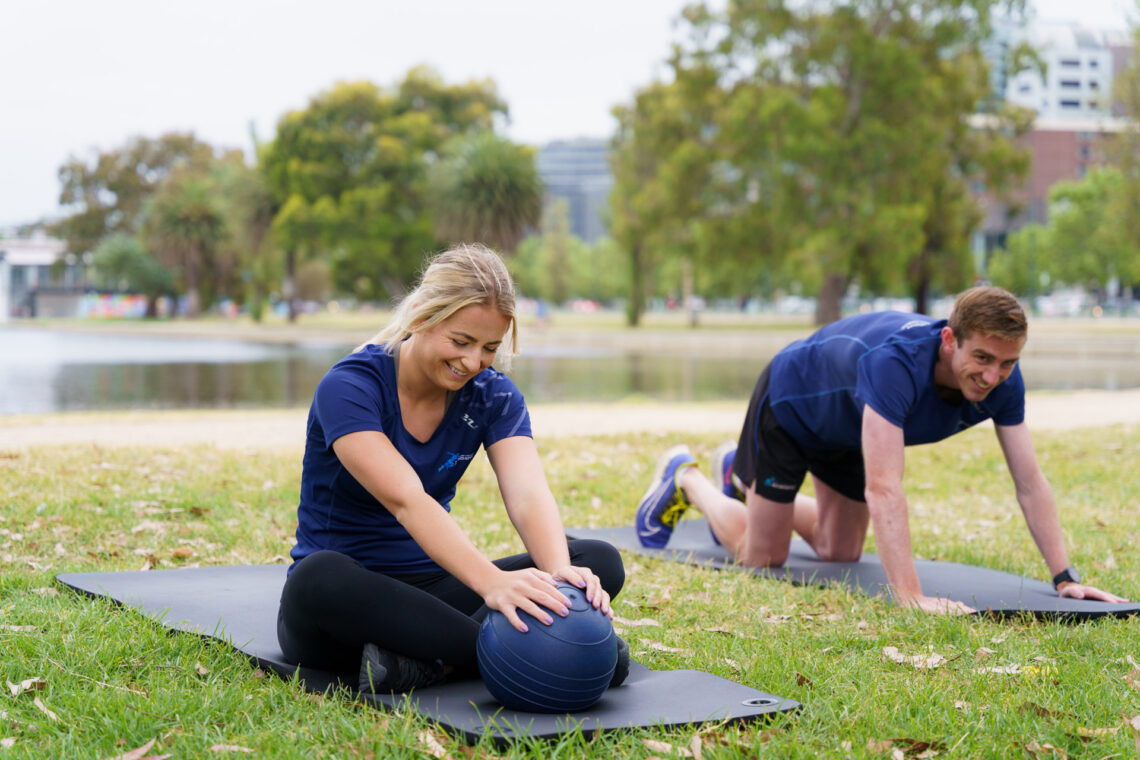 Yoga mat: A yoga mat can provide a comfortable surface for clients to do exercises like planks or stretches.
Resistance bands: Resistance bands are a lightweight and portable tool that can be used for a range of exercises, including squats and lunges.
Dumbbells or kettlebells: If your clients are interested in strength training, consider bringing some dumbbells or kettlebells to the park.
First aid kit: It's always a good idea to have a basic first aid kit on hand in case of minor injuries like scrapes or cuts.
Tips
Now that you know the benefits of outdoor workouts and the equipment you'll need, here are some additional tips to help you train clients at the park:
Check the weather: Make sure to check the weather forecast before heading to the park. If the weather is expected to be too hot, cold, or rainy, consider rescheduling your session or finding a covered area.
Choose the right location: Look for a park that has enough open space for your client to move around safely. Avoid areas with uneven or rocky terrain, as they can increase the risk of injury.
Be adaptable: Keep in mind that the park is a public space, and you may need to adapt your workout to accommodate other park-goers.