The concept of preparing meals in advance, A.K.A 'meal prepping', has become an increasingly popular trend and an incredibly helpful healthy eating strategy. The hectic nature of today's lifestyle makes it extremely difficult, if not impossible, to have enough time to cook your lunchtime meals at home each day. When you have a busy schedule, being caught without pre-prepared food can often lead you to grabbing the most convenient food option available for a quick fix– most likely take away or junk food.
Failing to prepare can set you up to fail, and this is where food prepping can help keep you on a healthy eating pathway.
There is no right or wrong way to prepare your meals, and it will often depend on what your weekly schedule looks like to determine how many and what type of meals to prepare. Given this, here are some of our top ideas for meal prepping your breakfast, lunch, dinner and snacks:
Breakfast
Sheet Pan Eggs with Ham and Spinach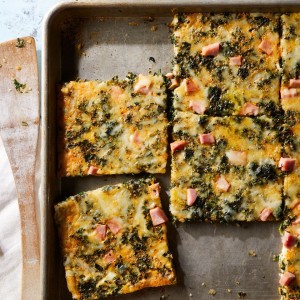 Making a big batch of eggs has never been easier with this one-pan oven-baked eggs recipe. You can simply cook once and have all of your breakfasts covered for the next 12 days. They keep in the fridge for up to 3 days and you can freeze the rest.
Breakfast Banana Muffins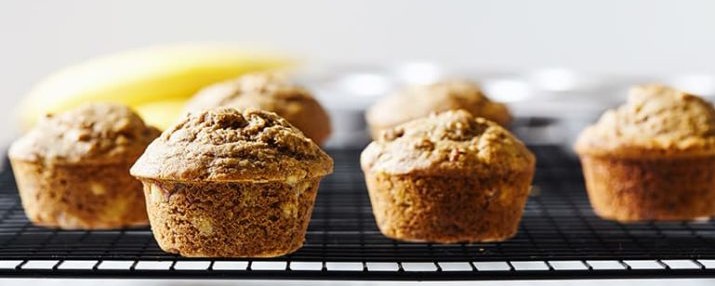 These delicious banana muffins made with wholesome ingredients are healthy and satisfying enough to eat for breakfast. A great way to use up all those bananas that are about to spoil.
Make-Ahead Smoothie Packs
Make these easy DIY smoothie packs ahead of time and stash them in your freezer until you are ready to have them for breakfast or a mid-morning snack.
Lunch
Honey Sesame Chicken Lunch Bowls
Chicken breast, broccoli and asparagus tossed in a sweet and savory: honey & sesame stir-fry sauce – Perfect for healthy meal prep lunches!
Italian Chicken and Veggies
Easy Italian Chicken Meal Prep Bowls: Brown rice, zucchini, broccoli, tomatoes, and red onion, as well as deliciously seasoned chicken all cooked on a sheet pan for low mess.
Pesto Chicken and Veggies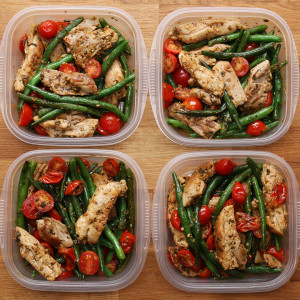 Super easy, clean and delicious – and all made in one pan for easy clean up.
Dinner:
Roasted Salmon Rice Bowl with Beets & Brussels
Roasting vegetables and salmon together on one sheet pan while the rice cooks makes an easy, satisfying meal packed with protein, whole grains and veggies.
Chicken Burrito Bowl
Quick and easy to make, healthy, gluten free, and loaded with chicken, beans, corn, a tangy dressing, and more
Healthy Turkey Lettuce Wraps
These healthy turkey lettuce wraps are quick, easy to make and are full of so much flavour!
Snacks:
Peanut Butter Protein Bars
With just a few simple ingredients you can make peanut butter protein bars in your own kitchen with 13g protein in each bar!
Homemade Energy Bars
In just a few minutes, you can create a healthy, customizable snack to help you eat right when you're on the go with these energy bars
Healthy Superfood Trail Mix
This delicious blend of crunchy, chewy, sweet, and satisfying superfood trail mix is sure to curb every snack craving and deliver a sustainable burst of energy