These stretches are ideal for anyone with tight glutes and/or lower back, especially if you are sitting for a prolonged period of time such as in the car or at a desk.
Complete these stretches at least three times per week for best results – you will notice relief around the glutes and lower back area. This may assist with your gym training, posture and overall feeling of wellness. Make sure to keep breathing fluidly throughout these stretches.
The following stretches will target the Glute Maximus, Piriformis and Quadratus Lumborum (QL).
Please note that if you are experiencing lower back or glute pain that cannot be relieved with these stretches, please see an Allied Health Professional such as a Physiotherapist or Osteopath.
As these stretches are static, please complete a light warm up for at least 5 minutes or complete after a walk/jog/workout.
Frequency: At least 3 times per week
Duration: Hold each stretch for at least 30 seconds
Sets: Complete 2-3 sets
1. Glute Twist Stretch
Start in a seated position with both legs extended out in front of you.
Bend your left knee and bring your foot to the outside of the right knee. Place your left elbow along the outside of your left knee and twist from the torso.
You will feel a nice stretch along the glutes as well as the torso and neck. Hold for 30 seconds and swap sides.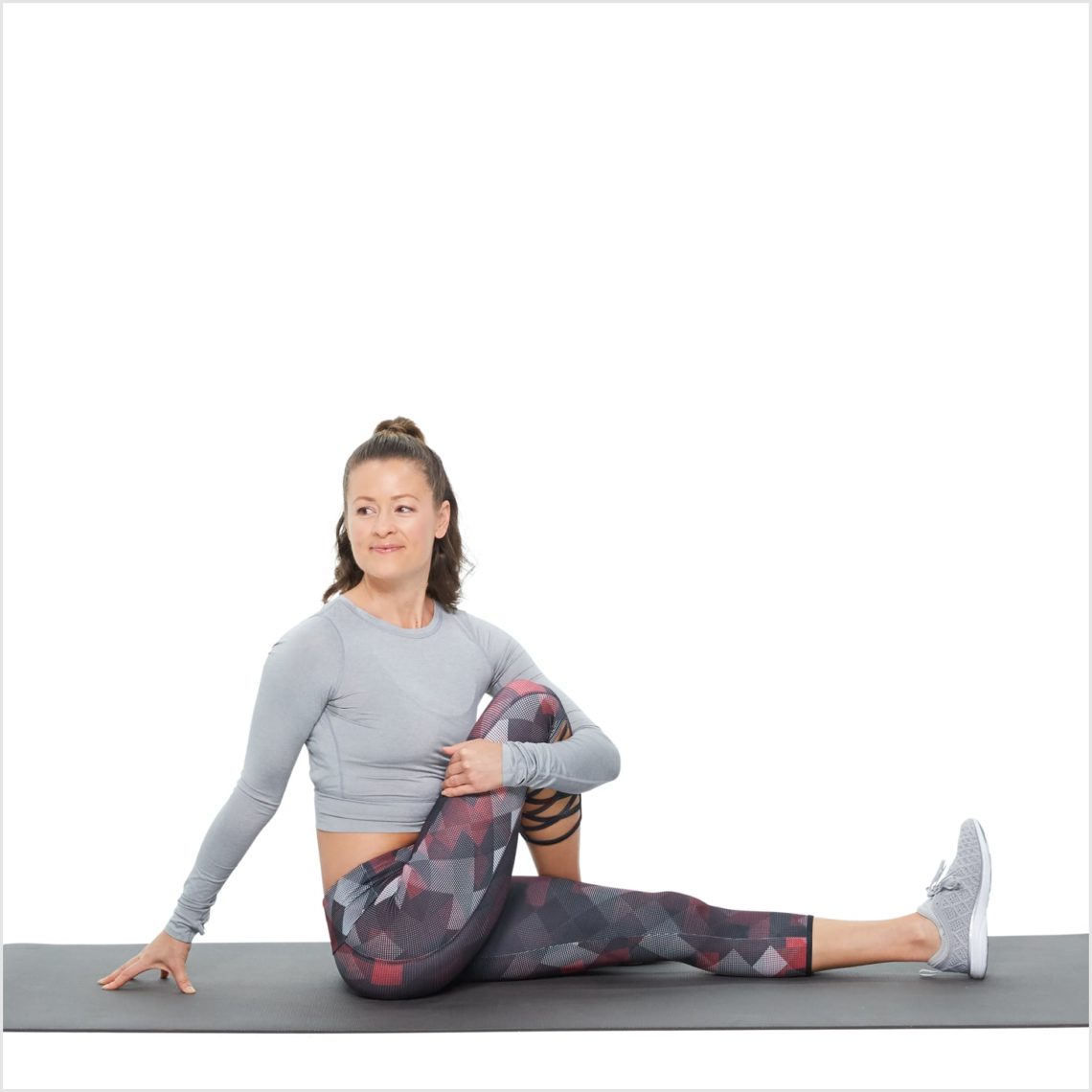 2. Seated QL Stretch
In a seated position on your mat or floor, raise your left arm up in line with your left ear. Keeping your sit bones grounded, reach your arm and body to the right.
Hold for 30 seconds and swap sides.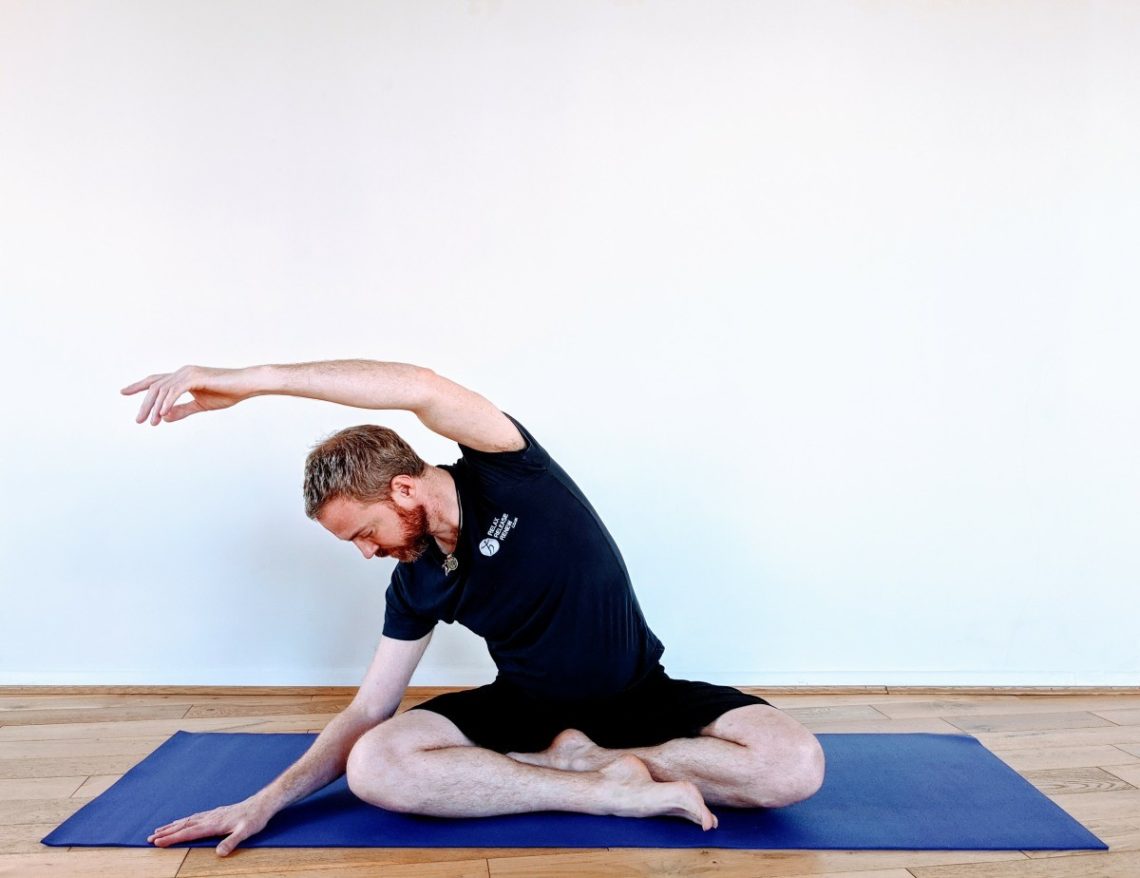 3. QL Low Lunge Sidebend
Most yoga goers will know the next two stretches. This stretch will not only target the QL but you will also get an added benefit of stretching the hip flexors.
Begin in a low lunge position with your back knee resting on the mat. Keep your left fingertips grounded for balance and bring your right arm up in line with your ear and stretch to the left.
Enjoy this stretch for 30 seconds and swap sides.
4. Extended Side Angle Pose
Ground your left leg on the outer edge of the foot, bend the right knee which is stacked above ankle. Rest the outer forearm of your right arm on the left leg and reach with the left arm.
You can keep your gaze up and your arm should be in line with the ear.
Hold for 30 seconds and swap sides.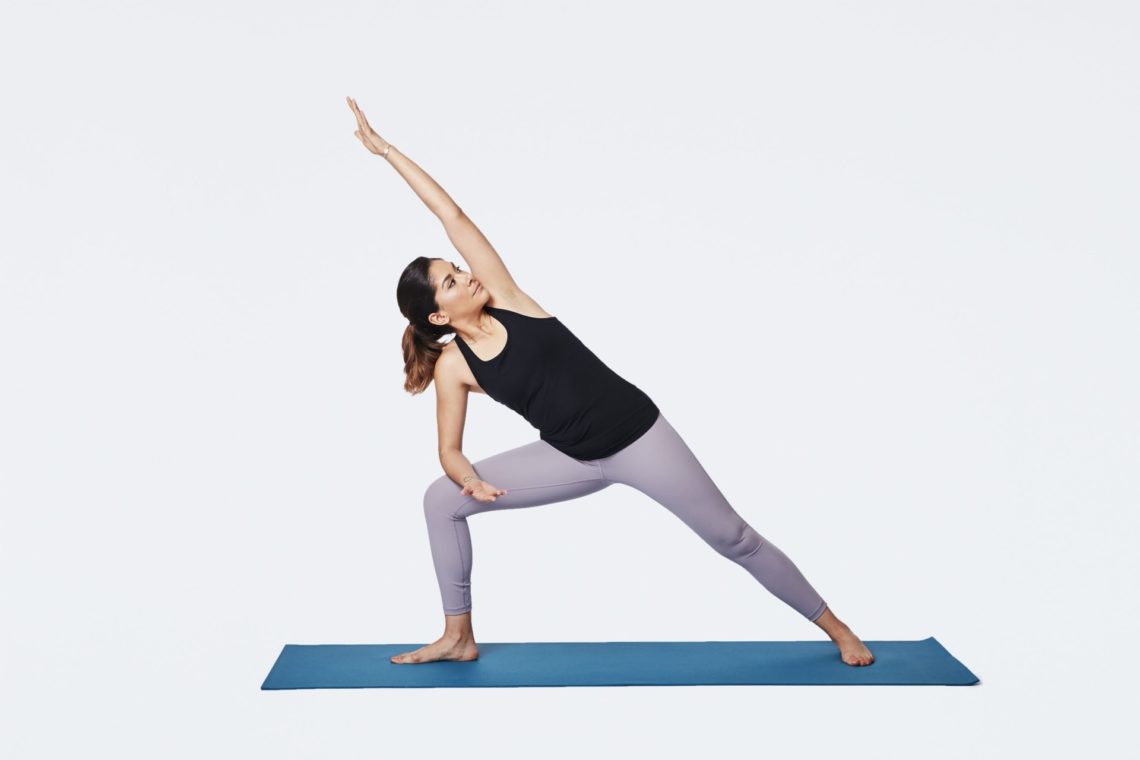 5. Seated Piriformis Stretch
This stretch is great to do at the office or working from home.
Starting in a seated position in the chair, place your right ankle across your left knee. Apply gentle pressure to your right knee and push down. Push as far as you can to feel a good stretch but not to feel a pain higher than 8/10.
Hold for 30 seconds, release and swap sides.