It is well established that a good night's sleep is a foundation for maintaining good health and a positive frame of mind. Sleeping well has a direct effect on our mental and physical health – impacting our energy levels, productivity, emotional balance, immune system and weight.
Research shows that poor sleep has immediate negative effects on your hormones, exercise performance and brain function. In contrast, a good night's sleep can boost your immune system, improve your energy levels, increase athletic performance and lift your overall mood.
Good Sleep = Good Health
Sleep can often be an overlooked aspect of a training program. When it comes to optimising recovery, we typically jump straight to thinking about post workout nutrition, massage, compression and hydrotherapy. While these are all great tools, sleep should always be prioritised as the most important one for recovery!
With studies showing that 33-45% of Australians experience poor sleeping patterns, let's take a look at some tips on how to get a better night's sleep and wake up feeling the benefits of being well-rested:
Sleep Schedule
Getting in sync with your bodies circadian rhythm is one of the best ways you can improve your sleep. If you keep a regular sleep-wake schedule, your body will get accustomed to a healthy sleep routine, leaving you feeling much more refreshed and energised.
Try to go to bed and wake up at the same time every day
Avoid sleeping in – even on the weekends
Be mindful of napping – if you have trouble falling asleep at night, napping can make it worse
Make sleep a priority – work out what time you need to wake up and work backwards to identify your bedtime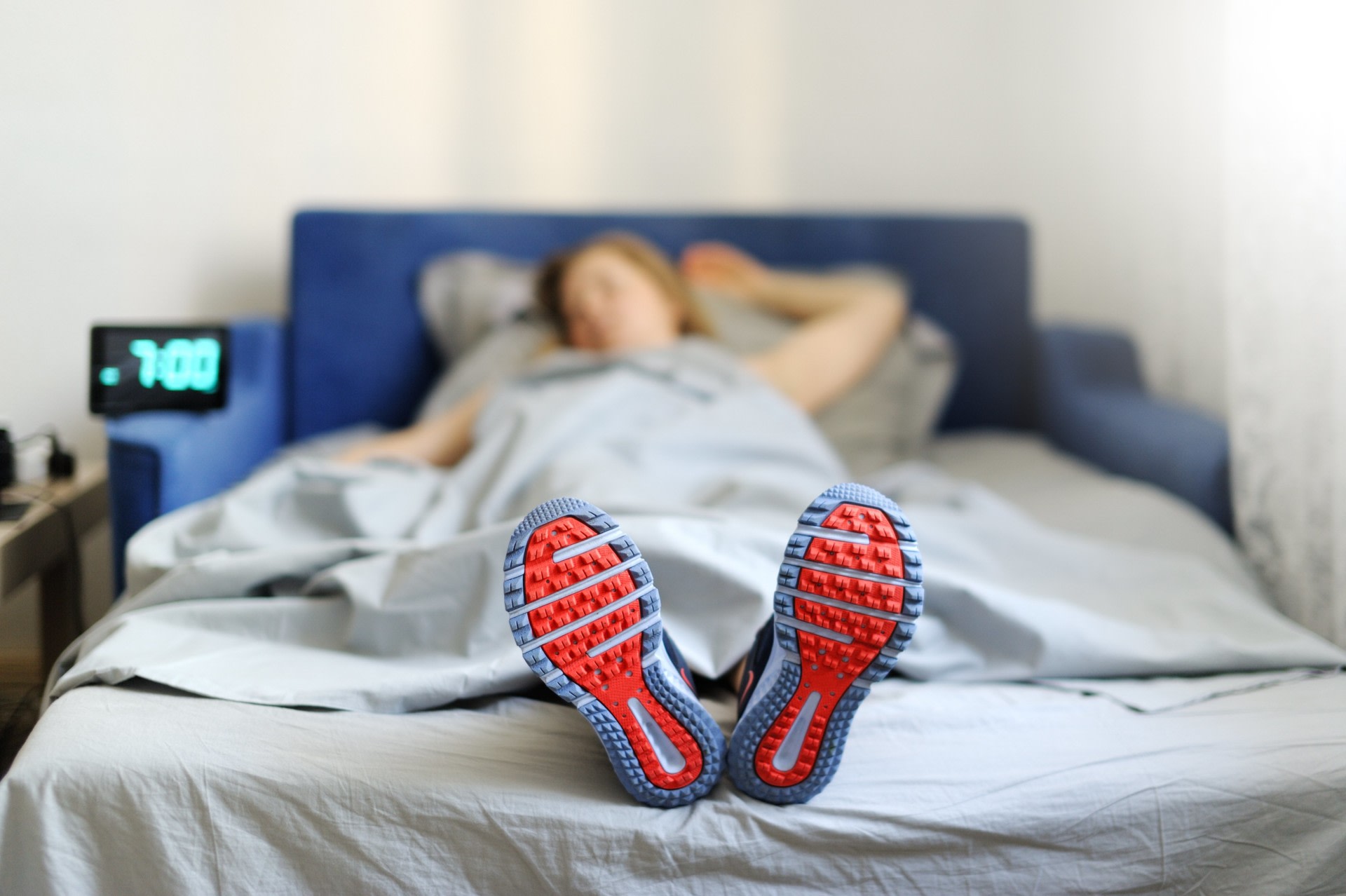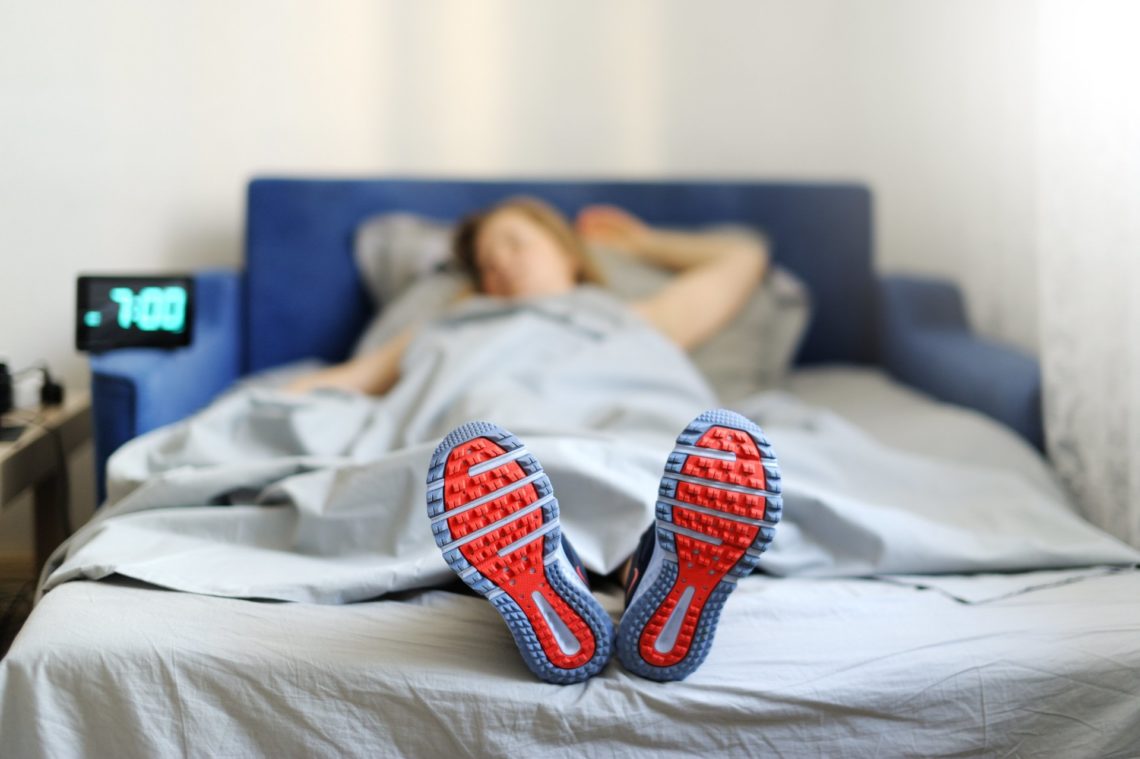 Control Your Exposure to Light
The bodies natural time-keeping clock, your circadian rhythm, is what helps you stay awake and tells your body when it's time to sleep. Natural sunlight or bright light during the day helps keep your circadian rhythm healthy and can improve sleep quality and duration.
Night time light exposure has the opposite effect, as it can trick your brain into thinking it's still daytime. This reduces hormones like melatonin, which help you relax and get deep sleep. It's the blue light that is emitted from electronic devices like your smartphone, laptop and TV that is the worst culprit!
Expose yourself to bright sunlight in the morning
Spend more time outside during the day
Get as much natural light into your workspace as possible – keep the blinds open during the day and try to sit by the window
Avoid bright screens within 1-2 hours of your bedtime
When it's time to sleep, keep the room dark
Exercise
Exercise is one of the best ways to improve your sleep and health. Those who exercise regularly are more likely to sleep better at night and feel less sleepy during the day. This is because exercise boosts the effect of natural sleep hormones such as melatonin, promotes energy use and initiates change in body temperature.
The more intense the exercise, the more powerful the sleep benefits
Avoid exercising too late in the day – the stimulatory effect exercise provides may have the opposite effect if performed too close to bedtime
Food & Drink Consumption
What you eat and drink during the day can play a big role in how well you sleep at night. Not only does what you consume impact your sleep, it can also come down to the timing and amount of food and drink you have.
Monitor your caffeine intake – avoid it later in the day and evening
Avoid big meals late at night – it can be harder to fall asleep if your body is still digesting a big dinner. Try to make dinner time earlier in the evening, and avoid heavy, rich foods within two hours of bed
Avoid alcohol before bed – while a glass of wine may help you to relax, it can actually interrupt your sleep cycle once you do fall asleep
Avoid drinking too many liquids before bed – it can lead to too many bathroom trips in the middle of the night!
Optimise Your Sleeping Environment
Creating an optimal sleeping environment involves a few different factors, including temperature, noise, external lights, and furniture arrangement. While these are often a matter of personal preference, your bedroom should ultimately feel like a sleep oasis, free of any stress and distraction. A few tips to help create this can include;
Ensure your room is cool and dark – anywhere between 16 and 20 degrees is seen as a comfortable temperature for most people
Peace and quiet – most people need to be in a quiet room in order to sleep. If this doesn't suit you, try using a fan or sleeping music for some background noise
Declutter your bedroom – studies have found that a messy room can lead to a higher risk of sleep problems.
Pick the perfect pillow and bedding – while it might seem obvious, ensuring you're comfortable while you sleep will improve your sleep quality