It's no secret that marketing is a vital part of any business. For many personal trainers, the marketing and selling process can be uncomfortable, and for this reason is often put aside as an afterthought. A strong marketing strategy allows businesses to build long-lasting relationships with their audiences and helps to attract and sell products and services.
As a personal trainer you are your business, making it extremely important to have a marketing plan in place. A key driver of success will be successful marketing, so to help, we have come up with six tips for marketing your PT business: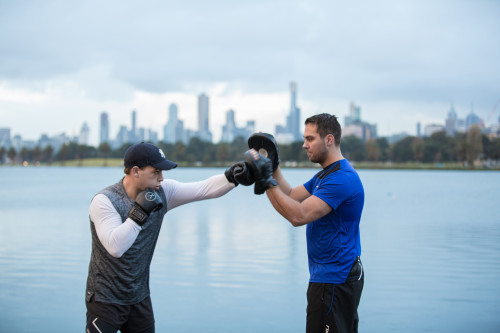 1. Know Your Target Market
Identifying who you want as your clients is an important first step. Who are they, how old are they, where do they live, what are they looking for, what are their income levels and what are their fitness levels are all questions you should be thinking about. Knowing your target market, and knowing them well, enables you to make strategic decisions about how you can then reach them.
2. Have a Point Of Difference
With the fitness industry booming, options are aplenty for those wanting to make health and fitness a priority. With an array of gyms, trainers, classes, programs and more out there, it is important to be able to differentiate yourself from the rest of the market. Why should a client choose you over someone else? Is it your services, pricing, personality, location, availability, knowledge, added extras? Whatever it may be, make it known to your target market and be consistent with your messaging.
3. Make Connections/Network
One of the best (and cheapest!) forms of marketing for personal trainers is word of mouth. Not only can your current clients provide referrals, but other professionals you connect with can too. The topic of fitness and personal training can easily come up in conversation, and by networking with local doctors, hairdressers, real estate agents, café owners etc., they can mention your name when a customer of theirs brings up the topic of personal training. Attending health and wellness expos are another great way to meet like-minded people and build relationships with those who might want to use your services.
4. Promote Variety
As a personal trainer, having clients that come and go is inevitable. One way to help both retain current clients and attract new ones is to provide variety. 8 week challenges, bring a friend for free, transformation competitions, monthly nutrition campaigns (e.g. Febfast), themed sessions and other different promotions are all great ways to keep clients interested and encourage them to reach out and get family members or friends to train with them.
5. Online Presence
The internet is where people go for information, so if you don't have an online presence you are selling yourself short. When prospective clients want to find out about you, they will look you up online. A simple website is a good start, but having a social media presence on Instagram and Facebook is also important. Creating a blog is another great way to get your own content out there and gain credibility within the fitness industry.
6. Measure & Optimise
An important final step following the implementation of any marketing activity is to measure the outcome. Monitoring and analysing the impact of your marketing efforts will allow you to make educated decisions about future marketing efforts. Finding out what worked and what didn't work will allow you to do more of what did and less of what didn't! Your metrics of measurement may be financial, or may be as simple as asking your clients for feedback. Even if you find one method to be successful, there's always ways to build on the success and keep improving for next time.
If you'd like to further your knowledge in this area and learn more about the latest online marketing strategies, check out our Online Marketing for Personal Trainers short course.