Jas Mcnair – AFA Graduate
Jas successfully achieved her Cert III & IV in Fitness through AFA's Face to Face program. 
She is now a full-time online coach, running her own business named 'FIT BY JAS.' Her expertise lies in supporting people on their journey towards overall well-being, encompassing nutrition, fitness, and mindset.
Check out her story! 
Tell us a bit about yourself. What qualification did you complete and where are you working now?
I am Jasmine, and I recently turned 21! I completed certificate 3&4 personal training at Australian Fitness Academy a few years ago. This course taught me so much not only about PT, but my passion in life! I am now working as a full-time online coach for my own business "FIT BY JAS" where I have coached 100's of women and men and helped them become their best, most confident selves through investing in their health and fitness. 
What motivated you to pursue a career in the fitness industry? 
I was motivated to pursue a career in the fitness industry because I wanted to become the person who I needed when I was younger. My education around fitness was minimal and learning about it was the reason I am as mentally and physically strong as I am today. It changed me and I knew that I could use it to help change the lives of others.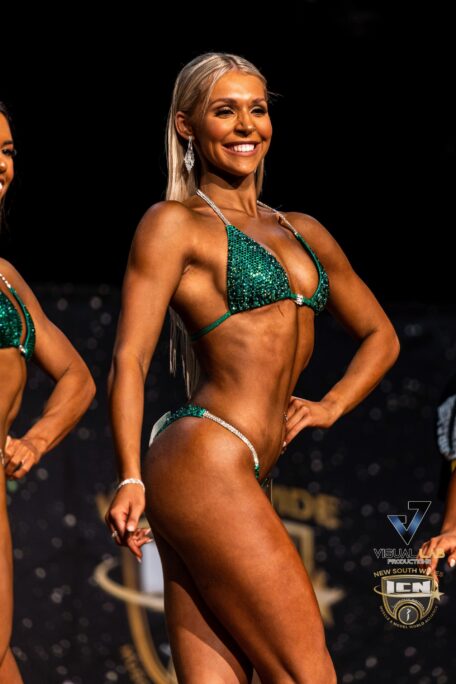 Was there a specific event or experience that sparked your interest?
Knowing that I had the opportunity to influence others into living their most optimal life was what sparked it! So many people are unaware of the difference being active can make. 
Why did you choose to study with AFA?
I was searching for online courses and AFA had the best reviews and their morals as a company matched mine, so I knew it would be the right fit! 
Have you encountered any challenges or obstacles in your journey as a personal trainer? How have you overcome them, and what lessons have you learned from those experiences? 
A challenge I first faced when doing face to face was the fact that there are so many different people and you need to understand that every person needs a different approach to training. No two people are the same and making sure that you prescribe the correct approach to maximise the progress for that client can be challenging! Tailoring training to the individual and making sure you ask all the right questions to understand them is critical.
Is there any specific advice or are there any recommendations you would give to individuals who are aspiring to enter the fitness industry or pursue a similar career path?
Having faith and trusting yourself is the most important thing! Continuing to educate yourself is also key in order to grow both you and your business.
What do you love most about working in the fitness industry?
The ability to change people's lives! I feel so grateful that I chose to study through AFA. Xavier (our lecturer) taught me so many valuable lessons about who I was as a person and how to be the most genuine in the community. I love being a role model and using my skills to educate others! 
If you share Jas' passion for health and fitness, enroll in our Certificate III & IV in Fitness  and embark on your exciting new career as a Personal Trainer today!