Who doesn't love getting their hands on the latest and greatest gadgets?! The tech savvy world that we live in means that new products with new features are continuously being released and promoted to users. The aim of these fitness gadgets is to help users keep pushing their boundaries and challenge themselves to new heights. If you're looking for some extra motivation for your workouts, check out some of the best fitness tech in the market at the moment.
Smart Watch
A smartwatch is a must-have fitness item for anyone who loves tracking their workouts. There's a few big name players in the smartwatch market, with Apple, Garmin and FitBit all producing high quality products at a range of price points.
Track metrics such as distance, pace, time, heart rate, daily steps, calories, and sleep, and have it linked to your smartphone to easily keep on top of your daily activity.
Theragun
After a big workout or a long day training clients, ensuring your body recovers before you go again is so important. The Theragun is a massage device drill that uses percussive massage therapy to treat muscle soreness and relieve pain. They have become increasingly popular in the last few months and can be used by everyone – from professional athletes to the everyday gym goer.
Tangram Smartrope
Take your skipping rope game to another level with the Tangram Smartrope. This smart jump rope measures your jump counts, keeps a record of your daily or weekly activity (calories, time, and goals achieved), and allows you to compare your ratings with other Smartrope users. It features 23 LEDs and magnetic sensors, which display stats for you mid-air so you can keep track of your workout. Skipping will become your new favourite activity after using this rope!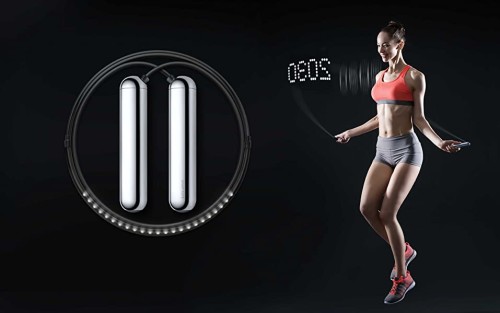 Pulseroll Foam Roller
The Pulseroll foam roller is a product your body will no doubt have a love/hate relationship with. The vibrating foam roller can be used during your warm up for softening the muscle tissue, cooling down after a workout and to massage various parts of the body. The unique combination of pressure and vibration helps to loosen your muscles, increase blood flow and flush away lactic acid. It's the perfect recovery tool to have with you in your gym bag.
Form Swim Goggles
If you love spending time in the water, this is the ultimate fitness gadget for you! These swimming goggles put your real-time stats in your eye line via a smart display that only you can see. It's as accurate as a sports watch and uses the same anti-fog materials you'll find on diving masks, so they really will go the distance in the pool. The Form Swim app then allows you to analyse your metrics out of the pool, customise the smart display on your goggles, and connect with the Form community.
Bowflex SelectTech Dumbbells
If you're looking to deck out a home gym and don't have the space for a whole set of dumbbells, Bowflex have created a product that puts all of your weights into one small, compact set. This pair of free weights can go from light weights to heavy weights with the simple turn of a dial. You'll be able to record weight, sets, and reps for your workouts via integrated Bluetooth technology and the supporting app, and there's even a virtual trainer if you need that extra kick of motivation.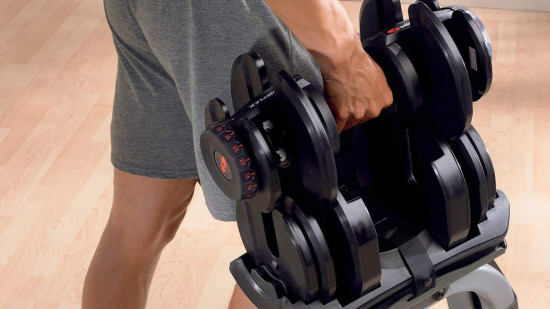 LARQ Self Cleaning Bottle
For the environmentally friendly and health conscious people out there, LARQ have created a smart bottle that comes with a self-cleaning function and is totally reusable and rechargeable. This intelligent bottle automatically gets rid of harmful germs every 2 hours, as it is cleaned by digital purification from 280nm UV-C LED light. The double-insulated construction keeps your water cold for 24 hours, or hot for 12, in a travel-friendly size. One charge via USB lasts up to a month with no replacement filters or batteries needed.
Kettlebell Connect
Similarly to the Bowflex dumbbells, the Kettlebell Connect allows you to adjust weight at the touch of a button. The compact design allows you to do a full body workout anywhere, anytime. You can connect the kettlebell with your Apple Watch or iPhone to track your reps, sets, weight, and rest time so you can set your goals and monitor your progress.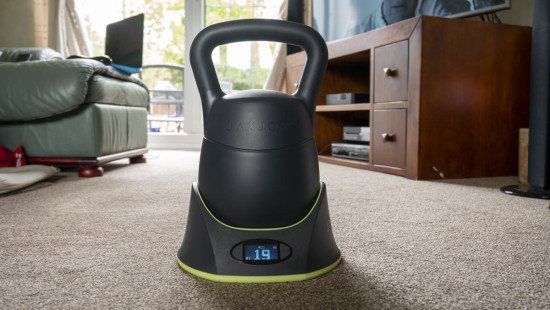 UpRight Go Posture Trainer
If poor posture is an issue for you, the UpRight Go Posture Trainer could be just what you need to stop those aches and pains in your neck and back. The Upright Go Posture Trainer is designed to help you stay mindful of poor posture and fix your form before strain or pain occurs. It attaches to your upper back and will gently vibrate whenever you slouch, reminding you to sit or stand up straight. It then uses Bluetooth connectivity to send data to the Upright app, allowing you to track your progress over time.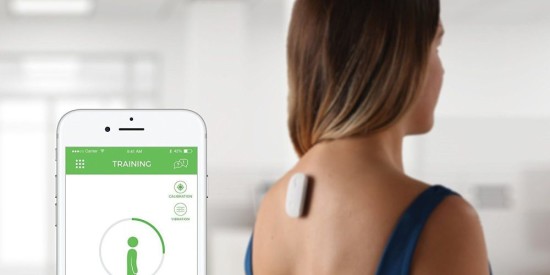 Bose SoundSport Free Wireless Headphones
Wireless headphones are a game changer when it comes to listening to music while working out. The Bose SoundSport headphones will provide five hours of comfortable, reliable, clear sound. They're engineered with the athlete in mind and are both sweat and weather-resistant.