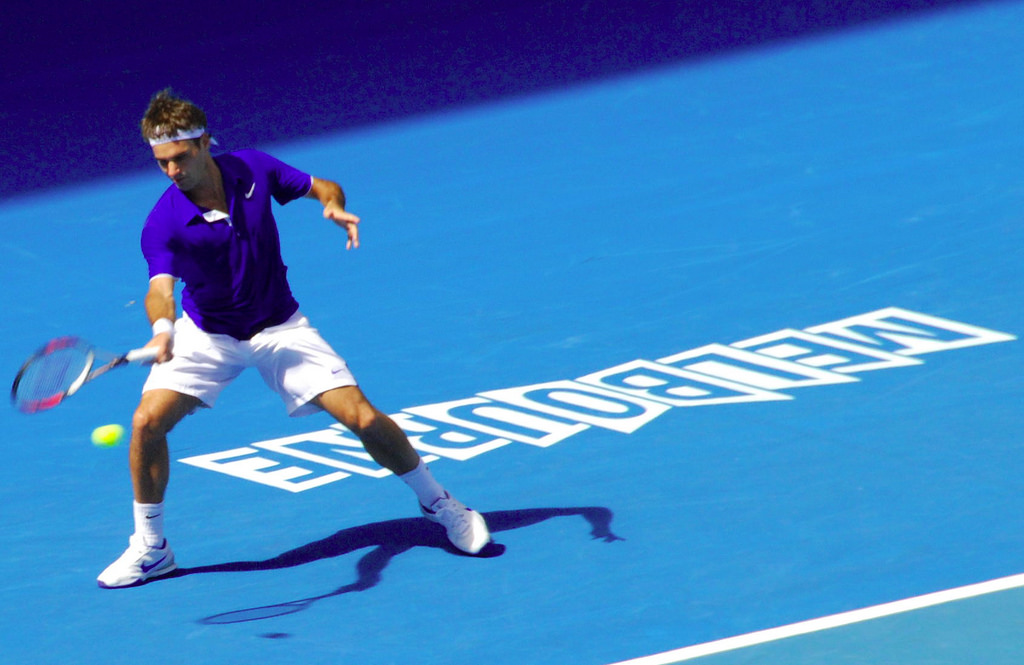 Like all athletes, fitness is a fundamental part of the tennis player's craft. It keeps them going towards the end of a game or match when skill alone isn't enough. Where the fitter player will often be the victor.
Being physically fit can make such a huge difference to your ability to perform at your highest level. A personal trainer is often the person behind this. A personal trainer specialising in athletic fitness.
Roger Federer, who has not played competitively since Wimbledon in July 2016 due to injury, has needed a lot of physical training to get back to full fitness. And as we saw last night in the 2017 Australian Open final, it has worked. He managed to beat his great rival Rafael Nadal in a five set marathon.  Both players' amazing levels of fitness were on display with their powerful strokeplay and court coverage just as strong in the last set as it was in the first.
The man behind Federer's fitness? Pierre Paganini, a Swiss fitness trainer and former track and field athlete, who never played tennis at a high level. It goes to show that you don't need to be the best at a sport to train the best. He is however, particularly skilled at preparing tennis players to handle the challenges associated with being professional athletes on the competitive circuit for 12 months of the year.  Returning an injured player to win at the Australian Open after 6 months away from competition is no easy feat.
Federer's injury had prevented him from competing for months on end. "It´s a little bit strange not seeing him on court and on the ATP Tour." Paganini said to Tages Anzeiger (a national Swiss daily newspaper) before the Australian Open began. But that didn't mean they weren't working on his fitness.
"In early December we will do the last block [of training] in Dubai. So far there are many positive aspects, but it´s like a football match: we have been playing for 70 minutes but the match is not finished yet. And sometimes the last minutes are very important. Last five weeks of the year are the most important ones of this journey started in 27 August, four weeks after the decision of shutting down the season."
Part of Paganini's success comes from having worked with Federer for his entire career. They met in 1994 when Federer was just a tennis prodigy at the Swiss national training centre. Part of Paganini's strategy has been to set goals based on his age, "You don't have the same goals when a player is 19 or 31. When you work with a 19-year-old, you work long term, thinking about today but thinking about goals for the whole career arc. The more you get older, the more each season and the moment itself becomes important." (NY Times)
Whatever Paganini is doing; he is doing well. He managed to return an aging athlete from an injury to not only cause an upset in the final but to also win through 6 previous rounds to get there.  It was the match most tennis fans had been secretly hoping for, to see two of the world's most popular players fighting for the title.  Fitness, as well as a huge amount of talent, was clearly a large factor.
Qualifications in fitness can lead you to some amazing careers. If you want to start your journey to becoming a personal trainer to the stars, start now by gaining your Certificate III and IV in Fitness with the Australian Fitness Academy.
You can read the full interview (translated by Google) on the Tages Anzeiger website.